CareScout's Field Nurse Opportunities
Advantages that allow you to own your career and maximize your earning potential.
Become a part of the CareScout network of 35,000 field nurses and care professionals to maximize your earning potential.
Experience greater fulfillment as a field nurse
Supplement your current income

Competitive fixed rates; expense reimbursements

Get paid quickly after completing every assignment
Be your own boss as an independent contractor

Achieve work/life balance and avoid burnout from 12-hour shifts

Schedule your workday through an easy-to-use app
Ease daily pressure with streamlined referrals

Lighten your workload by controlling how many cases you take

Click and accept on our app for quick, efficient, and seamless intake
Find Personal and Professional Support
Receive automatic reminders for license renewal

Take advantage of Medicare and Medicaid assessment tool training

Receive other automated notifications via our in-house, robust technology
We have field nurse assignments for your unique skillsets: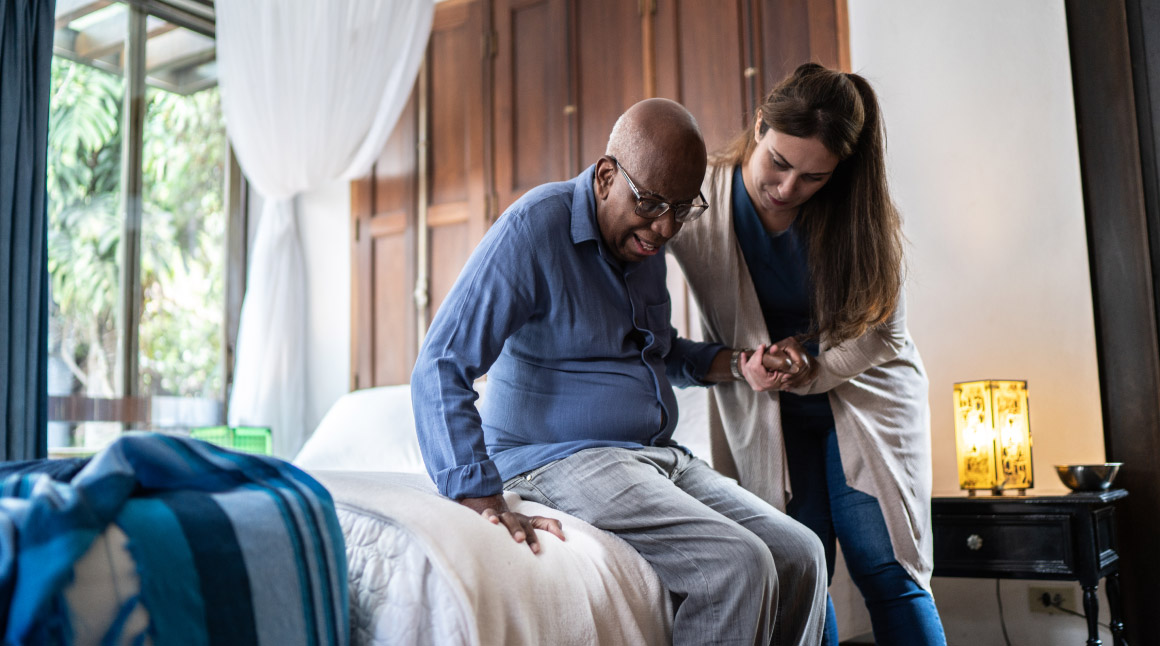 Clinical Assessments
Medicare Advantage clinical assessments

Care Management in home clinical support

Chronic Care Management clinical support

Medicaid clinical assessments
Other On-Demand Assessments
Comprehensive plans of care

In-house QA

Caregiver assessment

Home safety evaluation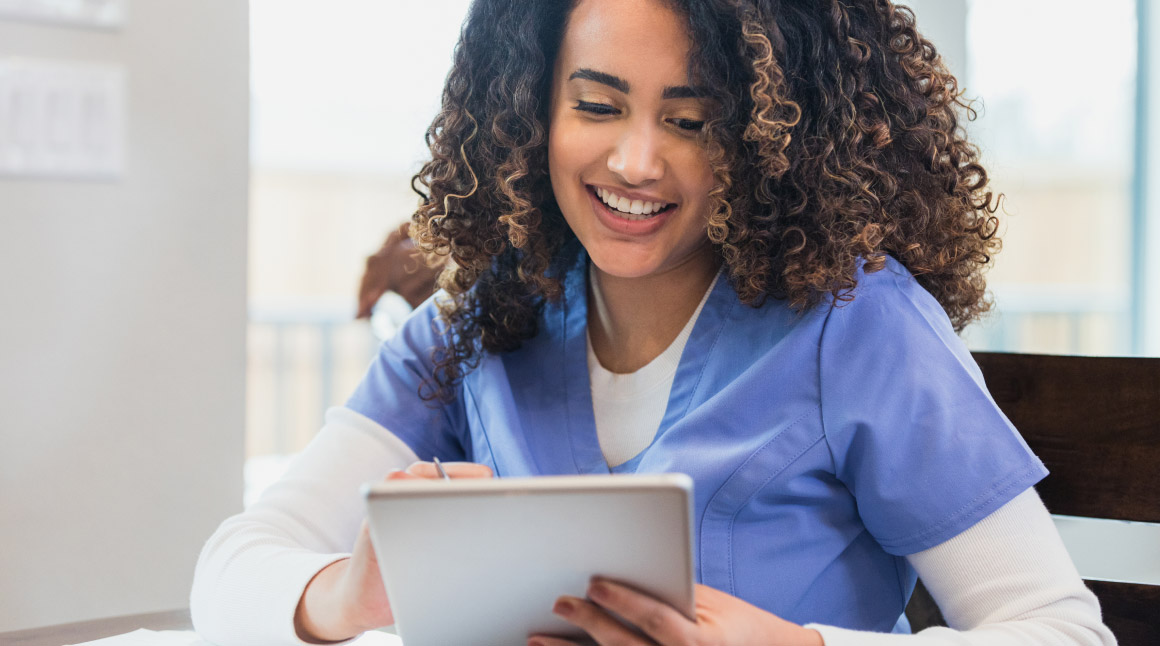 Why join CareScout?
35,000 nurses and healthcare professionals have already joined the FieldScout field nurse network

Conduct assessments across all 50 states and in every zip code

Perform clinical assessments in-person, over the phone, and via video

Over 20 years experience in delivering innovative care

Over 1 million assessments completed to date
Field nurse assignments right from our app
Our proprietary Scheduling Automation Messaging (SAM) app platform matches your profile to cases and assessments that fit you best. We take into account your flexibility, location, availability, specialties, and more. As notifications are pushed via the app, you can accept a case or not, based on the time, place, and range of pay.
As a part of our network and with the downloaded app, you'll receive automatic reminders for license renewal, assessment tool training opportunities, and other automated notifications.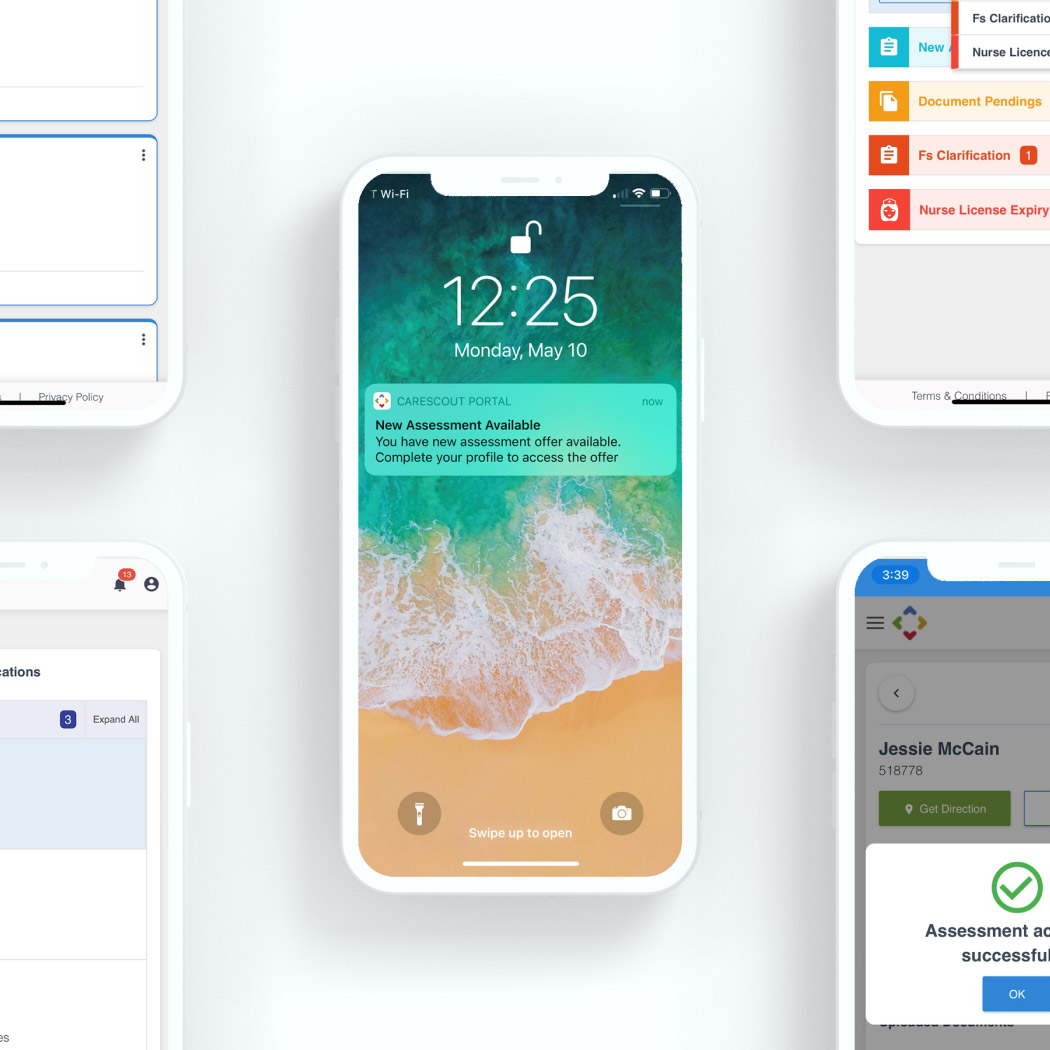 With CareScout, you'll reignite your passion for nursing.
47% of bedside nurses were experiencing high job-related burnout and one-third were dissatisfied with poor working conditions before the pandemic emerged¹. Are you one of them?
If you're a registered nurse, partner with us to create your own career path, supplement your income, and experience what you thought nursing would be.
¹ BMJ Journals: "Chronic hospital nurse understaffing meets COVID-19: an observational study", https://qualitysafety.bmj.com/content/30/8/639 , Accessed on 05/12/22
Get started now and become a CareScout field nurse:
Apply to join field nurse network by first filling out the application form. You'll then receive further instructions on next steps forward.
Next, complete the verification process, then take a series of trainings (as part of your membership) that help you better understand the types of assessments you'll perform and the clients you'll serve.
Then, start performing clinical assessments on your own schedule. You will set your own schedule, availability, and geographic location for notifications of assessment assignments that work for you.
Apply today and create your own career path as a CareScout field nurse.
FAQs - Field Nurse Network
What is the CareScout Field Nurse Network and what does it deliver?
CareScout's Field Nurse Network is a national network of 35,000 licensed nursing professionals covering every ZIP code in the United States to conduct clinical assessments on behalf of our clients. Orchestrated by 20+ years of experience, a distinguished team, and advanced technologies, we provide our field nurses the capability to perform chronic care, acute recovery rehabilitation, Medicare, Medicaid, and LTCI assessments. These assessments can be completed in-person, over the phone, or online. Completing in-person assessments requires a vaccination.
---
What are the benefits to becoming a member of the Field Nurse Network?
By becoming a member of CareScout's Field Nurse Network, you unlock new opportunities in earnings, learning, and many other benefits. A major reason to join our network is the flexibility to work when you want and need. As part of our network, nurses can work as much or as little as they want. Another reason to join includes the ongoing education that nurses receive that can provide continuing education credits. Our network also helps you develop new skill sets.
---
How do I get paid and will I need to travel?
Nurses in our network are independent contractors. Nurses get paid for each assessment completed at a fixed contract rate. Payment is made on a weekly basis per your preference of either by check or direct deposit. We try to accommodate nurses' request to limit travel if necessary. If travel is involved, mileage is paid if travel is more than 30 miles round trip. Travel does not exceed 100 miles and it's at the discretion of the nurse.
---
What are the requirements to join and how long does the process take?
The only requirements to join CareScout's Field Nurse Network are an active RN license, successful completion of a background check, and license verification. Verification of license and background check can take up to 3-5 business days.
---
How do I get started to become a member of Field Nurse Network?
Membership to CareScout's Field Nurse Network is easy and simple. By clicking the link below, you will be prompted to fill in a quick form that will enable one of our associates to contact you to continue the application process. You will need to sign a contract, pass a background check, and license verification. Upon completion of onboarding process, you will have access to our portal where you will need to update your availability, location, and vaccination records. You can also download our app. Now, you are ready to accept assessments on the go.