Aging in Place
How to Age at Home, for As Long As Possible.
Trends in aging in place
With 89% of Americans over age 50 wishing to remain in their homes¹ for as long as possible, you may feel the same, or have an aging family member who has expressed that same desire. In all probability, most seniors will eventually need a little extra help to stay in their home.
CareScout is here to help you find the right answers for your unique situation.
1 Measuring the Costs and Savings of Aging in Place, https://www.huduser.gov/portal/periodicals/em/fall13/highlight2.html, Accessed 05/17/2022
Why is aging in place important?
Reasons to consider aging in place
Even if you pay for cleaning, meal prep, transportation, and other help, you could still experience substantial savings over long term care facilities.
The privacy, familiarity, independence, and contentment of being at home play a part in staying well and happy.
Staying at home allows seniors to be more independent and make their own decisions, from mealtimes to activities, while keeping their daily life intact.
Remaining in the home often means maintaining the same social circles and friends, which benefits mental and overall good health.
What is Aging in Place Home Care? Questions to ask when choosing a home care provider.
Home care services provide assistance to individuals who desire to live in their home but need help with physical, mental or medical issues. We've put together some questions to ask about how home care services can be used to supplement help from family and friends or to provide all the support needed by an individual.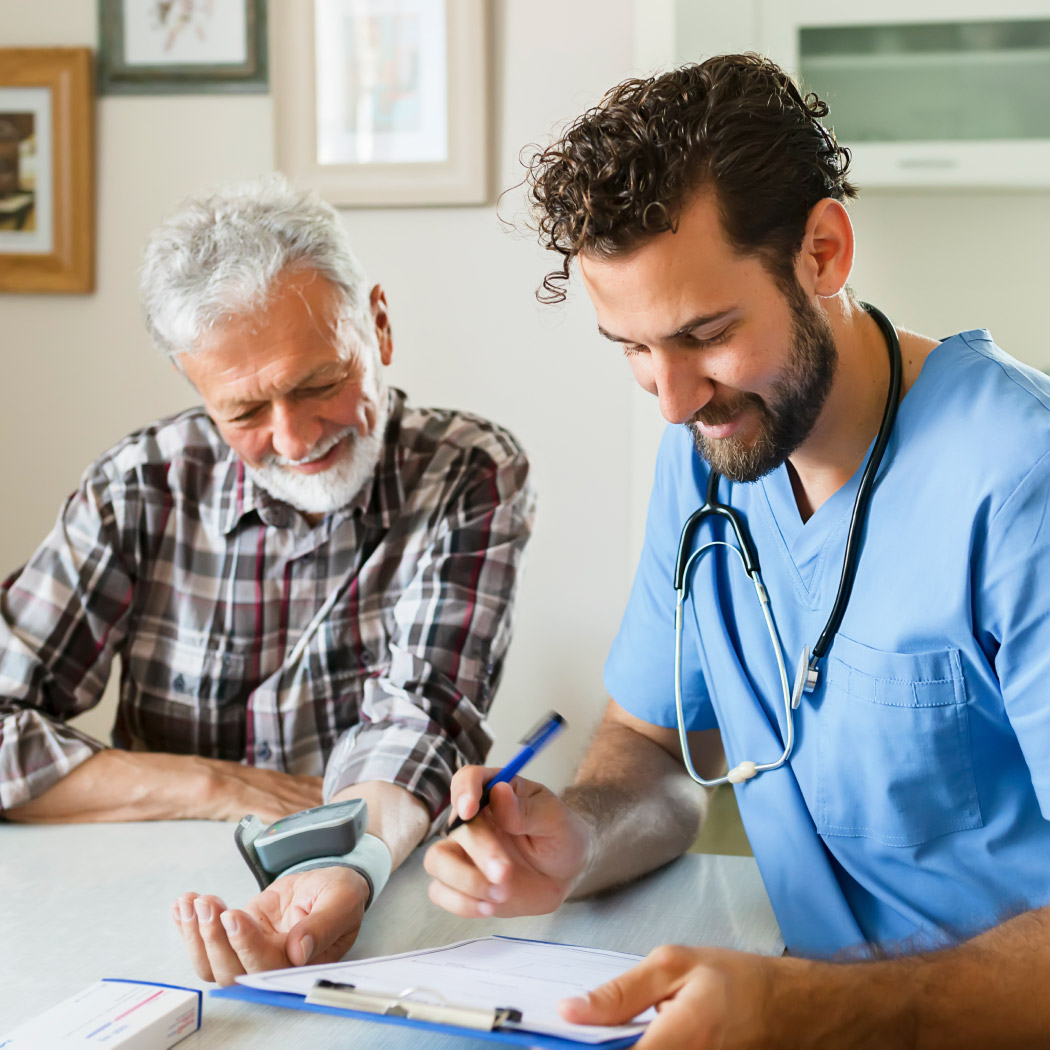 Frequently asked questions about aging in place
How do I get a home evaluated for safety?
CareScout has in-house health care professionals and clinicians who can help you find local resources or provide guidance in considering a few changes to make the home safer to live in, such as a ramp at the front door, grab bars in the tub or shower, nonskid floors, and more comfortable handles on doors or faucets. Emergency alert devices may also be a consideration. This home safety checklist can help you get started.
---
We need help paying for in-home care. What are my options?
Medicare may cover some short-term home health needs prescribed by a physician, following a hospitalization or rehabilitation facility stay. It doesn't pay for meals, housekeeping, transportation, and other types of day-to-day needs. Medicaid will cover some health care services for eligible participants under certain conditions, so check with your state agency. We also have several articles and guides in our Insights that might help you uncover other options.
---
How do I find the right home care providers for our situation?
If you need help finding home care providers, CareScout is here to help. Search by your area and specific needs for a rundown on resources. In addition, check the Better Business Bureau to find out if there are complaints on a particular agency. You can also ask other trusted people in the area, such as family friends or community leaders, for referrals.
---
What other aging in place services and resources are available?
If you are acting as primary caregiver for your loved one, you may be interested in Adult Day Care services to give you – and them – needed breaks. Meals on Wheels and other local senior nutrition services can provide healthy meals and a welcome friendly visit to seniors living at home. Many municipalities have non-profit senior centers where they can find socialization, activities, transportation, and other things that enhance the lives of senior adults. The National Institute on Aging is another good site to explore. 
---
If staying at home appears to be an option what are important things I should consider first?
Two important questions to ask yourself are — Can you or your loved one stay safely and happily in their home with your support? And, can you find the care or act as a caregiver without denying attention to others in your family? Talk with your family, encourage honesty and transparency, and really listen to concerns before making decisions that impact everyone.
What steps do you need to take to age in place? Our home safety checklist is a good place to start.
Find home health care services in your area.