Article
Caregiver Notebook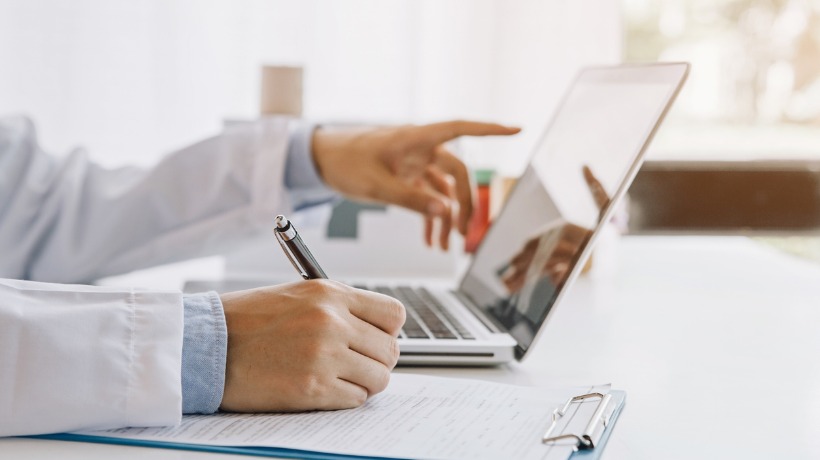 Creating a caregiver notebook or binder is very important for the care recipient. It helps to ensure that everyone is prepared to care for the person daily and helps establish consistent routines. A caregiver notebook is vital in the event of an emergency, and it can help decrease stress during a crisis. This notebook or binder should be shared with new caregivers, brightly colored, and kept in a central location that is easy to locate and access.
While there are different ways the information in this notebook or binder can be organized, one suggestion, with an example below, is to organize it into useful sections:
1. Emergency contact information
Emergency face sheet with care recipient emergency contacts

Family members, their roles, and how they can assist in an emergency

A contact list of back up caregivers

List of the person's physicians and preferred hospital

If the care recipient needs a translator, provide that contact information

If care recipient has pets, who will care for the pet in an emergency
2. Medical information
Current list of medications, and dosage schedule chart

A list of diagnoses

Any medical equipment that the care recipient needs (i.e. a walker, oxygen, CPAP machine, etc.) and use instructions
3. Get to know (name of person)!
A list of preferred activities the care recipient enjoys

A list of activities the care recipient does not enjoy

A list of their physical abilities so they can be an active participate in their care that helps maintain their independence

Provide key changes when care recipient is not feeling well and how they present if they're sick or in pain, especially if unable to verbally communicate their needs

If care recipient has pets, what daily care is needed
4. Daily Care Log
Create a daily log of the care recipient's day especially if there's more than one caregiver in the home. This log can be very helpful to the family and the doctors.
1. Include a space to record a daily snapshot of the care recipient's activities and mood
2. A space to note food and fluid intake
3. A place to record daily bladder and bowel habits
4. Include a spot for caregiver to note times that medication was taken
Find the right care options