Guide
Medicare Benefits for Home Health Care, Nursing Home, and Hospice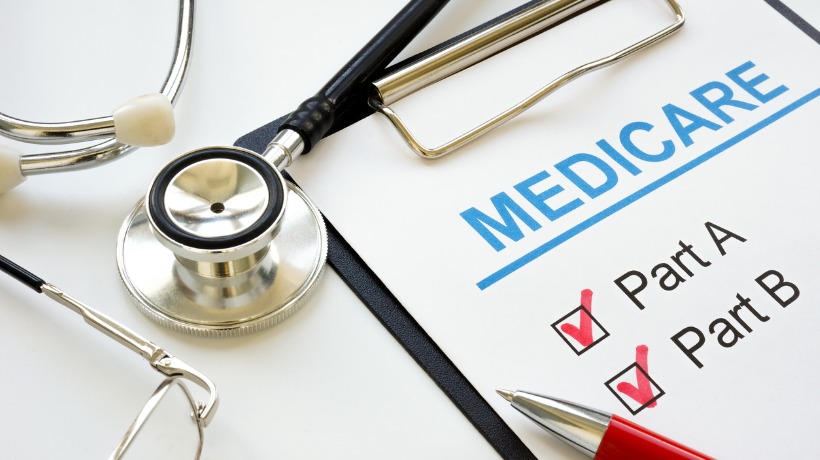 In addition to acute medical care, Medicare Parts A and B may provide some benefits for on-going care in a skilled nursing facility or at home.
Nursing Home1
Medicare (Part A) may cover brief stays for convalescence in a skilled nursing facility if certain criteria are met.
A preceding hospitalization of at least three days

The convalescence must be related to something diagnosed during the hospital stay

The patient requires rehabilitation services or has some ailment that requires skilled nursing supervision

The care being rendered must be skilled nursing or therapy
The maximum length of stay covered by Medicare Part A is 100 days. The first 20 days are covered in full and the remaining 80 require a co-payment. If a beneficiary uses some portion of their Part A benefit and then goes at least 60 days without receiving facility-based skilled services, then a new 100 day benefit period would begin.
Home Health Care2
Skilled nursing services in the home are covered when they're given on a part-time or intermittent basis. In order for skilled nursing care to be covered by the Medicare home health benefit, your care must be necessary and ordered by your doctor for your specific condition. You must not need full time nursing care and you must be homebound.
Examples of skilled nursing care include: giving IV drugs, shots, or tube feedings; changing dressings; and teaching about prescription drugs or diabetes care. Any service that could be done safely by a non-medical person (or by yourself) without the supervision of a nurse, isn't skilled nursing care.
Home health aide services may be covered when given on a part-time or intermittent basis if needed as support services for skilled nursing care. Home health aide services must be part of the care for your illness or injury. Medicare doesn't cover home health aide services unless you're also getting skilled care such as nursing care or other physical therapy, occupational therapy, or speech-language pathology services from the home health agency. Durable medical equipment, when ordered by a doctor, is paid separately by Medicare. This equipment must meet certain criteria to be covered. Medicare usually pays 80% of the Medicare-approved amount for certain pieces of medical equipment, such as a wheelchair or walker. If your home health agency doesn't supply durable medical equipment directly, the home health agency staff will usually arrange for a home equipment supplier to bring the items you need to your home.
Hospice3
Medicare covers these hospice services and pays nearly all of their costs:
Doctor services

Nursing care

Medical equipment (such as wheelchairs or walkers)

Medical supplies (such as bandages and catheters)

Drugs for symptom control and pain relief

Short-term care in the hospital, including respite care (see page 6)

Home health aide and homemaker services

Physical and occupational therapy

Speech therapy

Social worker services

Dietary counseling

Counseling to help you and your family with grief and loss
1 https://www.medicare.gov/coverage/nursing-home-care, Site accessed 02/11/22
2 https://www.medicare.gov/coverage/home-health-services, Site accessed 02/11/22
3 https://www.medicare.gov/coverage/hospice-care, Site accessed 02/11/22
656201BG18 02/11/22
Find the right care options