Article
6 Tips for Improved Success in Long Distance Caregiving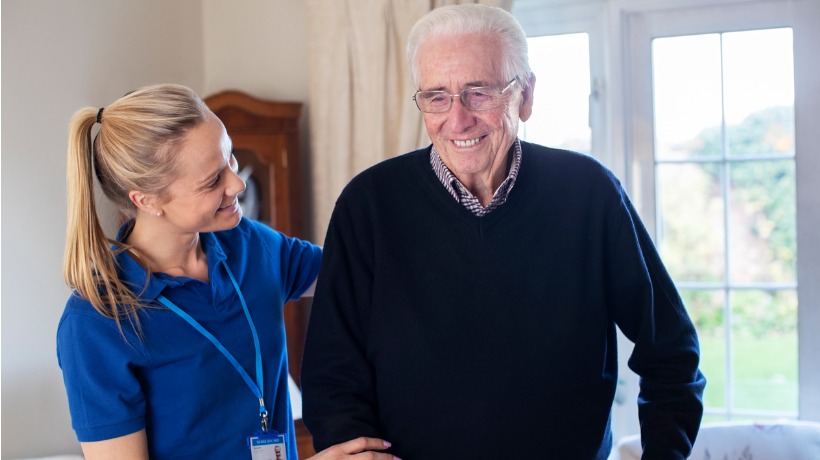 Share these tips and best practices with your family and use them to start a conversation about your plans and how your family can support you.
1. Know What You Need to Know as a Long-Distance Caregiver
Learn as much as you can about your family member or friend's illness, medications, and resources that might be available. Make sure at least one family member has written permission to receive medical and financial information. To the extent possible, one family member should handle conversations with all healthcare providers. Try putting all the vital information in one place—perhaps in a notebook or in a shared, secure online document. This includes all the important information about medical care, social services, contact numbers, financial issues, and so on. Make copies for other caregivers and keep the information up to date.
2. Plan Your Visits with an Aging Parent or a Relative
When visiting your loved one, you may feel that there is just too much to do in the time that you have. You can get more done and feel less stressed by talking to your family member or friend ahead of time and finding out what he or she would like to do. This may help you set clear-cut and realistic goals for the visit. Decide on the priorities and leave other tasks for another visit.
3. Activities to do When Visiting an Aging Parent or Relative
Try to make time to do things unrelated to being a caregiver. Maybe you could find a movie to watch with your relative or plan a visit with old friends or other family members. Finding a little bit of time to do something simple and relaxing can help everyone, and it builds more family memories.
4. Get in Touch and Stay in Touch
Many families schedule conference calls with doctors, the assisted living facility team, or nursing home staff so several relatives can participate in one conversation and get up-to- date information about a relative's health and progress. You might also talk with a family member or friend in the community who can provide a realistic view of what is going on.
5. Help an Aging Parent Stay in Contact
For one family, having a private phone line installed in their father's nursing home room allowed him to stay in touch. For another family, giving Grandma a cell phone (and then teaching her how to use it) gave everyone some peace of mind. These simple strategies can be a lifeline.
6. Organize Paperwork for an Aging Parent
Organizing paperwork is one way that a long-distance caregiver can be a big help. An important part of effective caregiving depends on keeping a great deal of information in order, and up-to-date, and allows you to respond more quickly if there is a crisis. Often, long-distance caregivers will need access to a parent's or relative's personal, health, financial, and legal records.
Find the right care options