Guide
Adult Day Care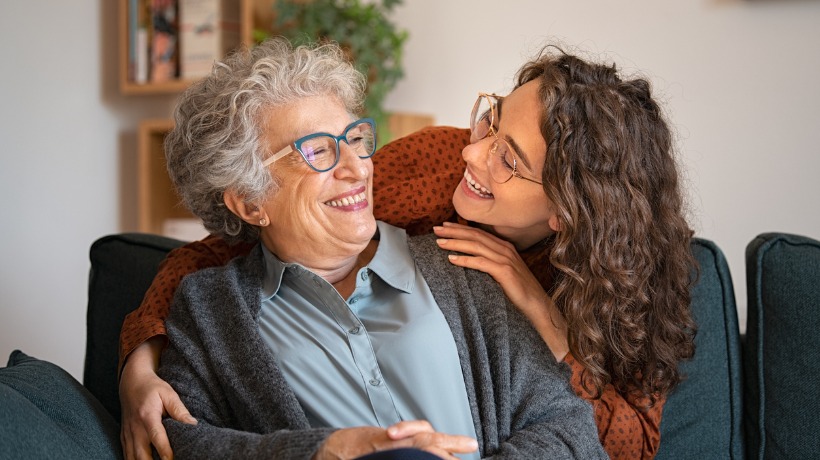 An Adult Day Care Center specializes in providing care, socialization, supervision, and some health management, to individuals who are otherwise cared for at home by family, friends or paid caregivers. Adult Day Care programs generally operate out of a multi-purpose facility that provides meals, secure supervision and social activities that group clients based on their abilities and needs. These programs generally operate Monday through Friday and clients usually attend for the complete day or for a half-day. Some centers may have extended hours or weekend programs. Some programs may also offer transportation services to and from the client's home.
Adult Day Care Centers often offer some medically based services such as medication management and physical and occupational therapies. Not all adult day care programs are licensed to provide medically based services and can only offer what is called a "social model" which provides socialization, basic care, supervision and meals.
Adult Day Care Centers may be free standing or housed in another health care setting. Many centers operate as for-profit entities while most adult day care centers are not-for-profit and operate under a parent organization. The most common parent organizations are nursing homes or long-term care facilities, multi-service senior organizations, religious organizations, assisted living facilities and hospitals. Increasingly, national or regional corporate chains or franchises are developing adult day care centers. These organizations may also provide other community-based services that complement the services offered by their adult day care centers.
Who Benefits from Adult Day Care?
Individuals with a wide range of ability and need may benefit from participating in adult day care center programs. Some centers have special programs for those with Alzheimer's disease or similar types of dementia – these programs focus on activities that encourage participation and nurture the special needs of these individuals. Adult Day Centers should also be able to provide a stimulating environment to adults with adequate cognitive skills but who suffer from physical limitations. The staff of adult day care centers are trained to focus on the client's ability to socialize and participate in activities. Many different activities take place at any given time to provide for different needs.
Adult Day Care can also provide a much-needed respite for the family caregiver, even for limited periods of time. Participation for even just one day a week allows the caregiver time for other activities and a break from caregiving responsibility. Caregivers who utilize adult day care on a more regular basis can maintain jobs or other demanding family responsibilities. The cost of an adult day program is usually much lower than the cost of an in-home caregiver for the same length of time. Using the services of an adult day care center can drastically reduce the monthly cost of caring for a loved one and can provide a financially feasible alternative to residential placement.
Paying for Adult Day Care
Adult day care programs are generally paid for by the client, but sometimes the cost can be offset through Medicare, Medicaid or other community-based subsidies. Some long-term care insurance policies have a benefit that will reimburse the policyholder for adult day care expenses. The cost of adult day care programs varies greatly within communities and can range anywhere from $20-100 a day.
Questions to Ask an Adult Day Care Program
1. What is the staffing structure of the facility?
Ask about the ratio of patients to staff members and the availability of clinical supervision if the center is providing medically related services. Is there a supervisor on staff at all times, even during extended hours? What special training do the staff receive to work with special needs, such as dementia?
2. Is the center licensed or otherwise accredited?
Licensure and certification requirements for Adult Day Programs vary by state. Only 39 states require a license or certification, based on the type of services and programs offered. To find out more information specific to your state, you can visit aspe.hhs.gov.
3. Is financial assistance available to offset the daily cost?
The centers administrator should be able to outline any public assistance that is available and help you determine if the participant will qualify.
4. Are there a minimum number of days per week, or hours per day?
Most centers require a half-day's participation. Ask how far in advance participation needs to be scheduled and if there is any penalty for unplanned absences.
5. What does the center require for admission to the program?
Some centers require documentation from a recent physical exam or special tests such as tuberculosis. If the center is providing medically based assistance, they may require a physician's order for some treatments. If medications are to be administered, they may require the prescriptions be filled directly by the center.
6. Can the center accommodate participants with the special needs?
Not all adult day centers are staffed to serve clients with special physical needs such as blindness or extreme hearing loss. Most centers, but not all, can provide for clients who are incontinent and need hygiene management throughout the day.
Wheelchair access is generally considered in the layout of adult day care facilities; however, check to make sure that lack of mobility will not prevent full participation.
7. Is there written documentation to instruct staff how to handle emergencies?
Evacuation plans should be well documented as well as the procedure to handle medical emergencies of an individual participant.
Find the right care options