Guide
Questions to Ask When Touring Assisted Living Facilities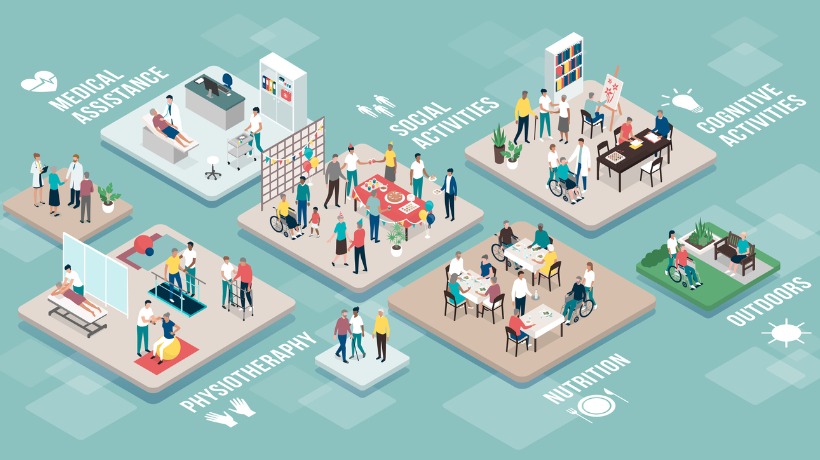 When calling or visiting a prospective Assisted Living Facility, this checklist can be used as a guide to help ensure that you are asking important questions and when you log the answers from each facility it can make it easier to compare those being considered.
General:
Is the facility close to a hospital, family, and friends, close to transit, shopping, and parks?

Did residents appear to be content and well cared for?

Does the staff seem friendly, helpful and accommodating?

What is the ratio of staff to residents?

Does the number of staff seem adequate for the number of residents?

What is the policy for holding a resident's unit should hospitalization occur?
Care and Health Maintenance:
Can the facility accommodate an increasing level of care needs (e.g. assisted living, nursing care, memory care)?

Is there a separate portion of the facility designated for those with moderate to severe dementia?

At what point is a person not qualified to be a resident based on their level of care need?

What type of medication assistance is available?

How are prescriptions filled?

Is a nurse available for temporary skilled nursing needs?
Services:
Are there personal services on-site such as beautician/barber, sundries store, postal services?

Can the dining facility accommodate special diets?

Are there any restrictions on cooking or keeping food in the rooms?

Can the facility deliver meals to the room?

Is transportation to medical appointments or local stores available?

Do the residents have a choice of activities?

Is there a designated activities director or department?

Is exercise offered daily?
Building Amenities and Features:
Does furniture come with the room?

Do units have telephones, internet and cable T.V.? If so, how is the billing handled?

Does the facility allow pets?

Does the facility have smoke detectors, sprinklers, and emergency evacuation plan?

Do the lounge areas seem comfortable and inviting at the facility?

Does the facility offer an outside patio or balcony for residents?

Are there overnight accommodations within the facility for out-of-town visitors?
Find the right care options