Article
Palliative Care VS. Hospice Care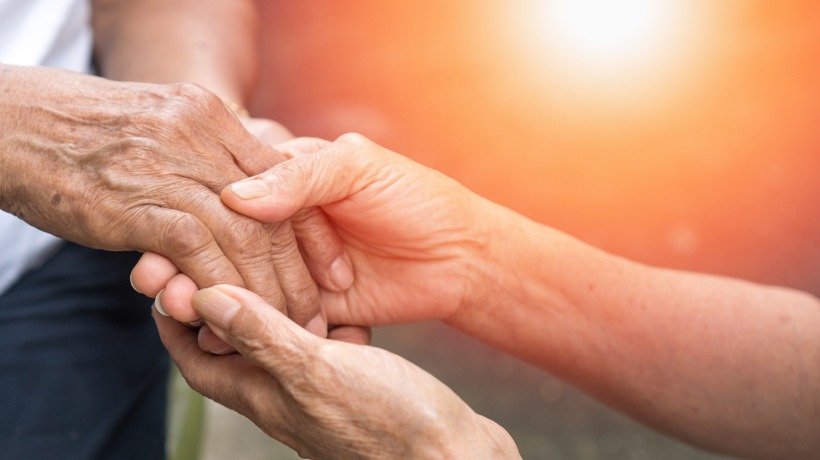 These two programs have many similarities it can be confusing to know which one might be appropriate for you or your loved and when.
Similarities:
Both hospice and palliative care use an interdisciplinary team to provide care. This means they all work together to see their patient as a whole person by looking at them from a variety of different aspects of who they are. So, they are not just focused on your medical issue the team seeks to understand the whole person and help meet your emotion, spiritual and practical needs as well. This team usually has a social worker, a nurse, a chaplain, and a doctor involved with each case. There certainly may be other team members such a physical therapists or volunteers to provide more diverse points of view.
The services provided tend to go beyond traditional medical care and will include providing behavioral health support, caregiver support, spiritual support, and assistance with medical equipment. All care is provided with the goals of helping to support the person and enhance their quality of life. Much of the care will focus on symptom and side effect reduction to ease discomfort and increase sense of wellbeing.
Differences:
Hospice care is provided only at end of life. This is defined as that it is likely a person has 6 months or less to live, as determined by doctor. When people enroll in hospice it is with the understanding that that are stopping curative treatment and focusing of quality and comfort. This does not mean they have to sign a DNR (do not resuscitate order) which is a common misconception. Sadly, many people only enroll in hospice in their final weeks or days and wish they had taken advantage of the program not just for themselves but for their caregivers and loved ones to receive support also. Hospice programs pride themselves on working with the patient wherever they call home such a nursing home, a private residence or even a homeless shelter.
Palliative care is available as a support to anyone going through a major illness and can be used in conjunction with curative medicine. Some examples of major illnesses commonly treated with palliative care include cancer, lung disease, kidney disease, Alzheimer's, and many more. Palliative care works with the individual to provide a broad base of support to help the individual and their family in what is often a difficult period. At this time most Palliative care is provided in a hospital setting although there is a push to make this more widely available in the community.
Find the right care options