Industry Insight
Questions to Ask When Touring Nursing Homes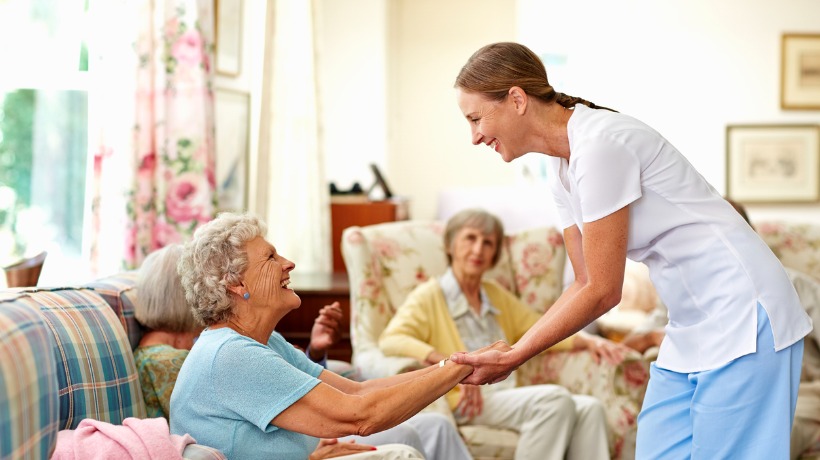 When calling or visiting a prospective Nursing home, this checklist can be used as a guide to help ensure that you are asking important questions and when you log the answers from each facility it can make it easier to compare those being considered.
General:
Is the nursing home close to a hospital, family, and friends, close to transit, shopping, and parks?

What is the Medicare.gov rating for this nursing home?

Are there rooms available?

Is there a wait for long-term care beds?

Was the general atmosphere of the environment pleasant, clean, odor free, inviting, and well-maintained?

Did residents appear to be content and well cared for?

Does the staff seem friendly, helpful, and accommodating?

Are there criminal background checks on all staff?

Do you verify all the licensing /certification requirements before hiring your caregivers?

What is the ratio of staff to residents?

Does the number of staff seem adequate for the number of residents?

Is there in-service training and continuing education for all care staff?

Is there an ombudsman program?
Services:
Is there a physician on staff or affiliated with the nursing home?

Do residents have to change their physician upon admission to the facility?

Can the staff handle my loved one's specific diagnosis?

Do healthcare professionals visit the facility to provide services to residents? (i.e., dental, lab, podiatrist, physical therapy)?

Are there other non-healthcare related services available on the premises (i.e., barber, beauty shop, convenience store, and banking services)?

Is help with activities of daily living provided (i.e., grooming, dressing, and bathing)?

Does the facility offer specialized Alzheimer's / Dementia care program?

Does the facility offer three daily meals and snacks?

Can the facility accommodate special diets?

Is there a dietician on staff?

Is transportation to medical appointments or local stores available?

Are there support services available for families (i.e., counseling, care planning and support groups)?

Do the residents have a choice of activities?

Is there a designated activities director or department?

Do the activities seem appropriate for the residents?

Is exercise offered daily? Is there a rehab aide available for exercise?
Building Amenities and Features:
Does the nursing home have private rooms? Is there an extra cost to the room?

Does furniture come with the room?

Does the nursing home have smoke detectors, sprinklers, and emergency evacuation plan?

Does the nursing home offer communal and private dining?

Do the lounge areas seem comfortable and inviting at the facility?

Does the facility offer an outside patio or balcony for residents?
Find the right care options