Article
What is Home Care and Questions to Ask When Choosing Home Care Provider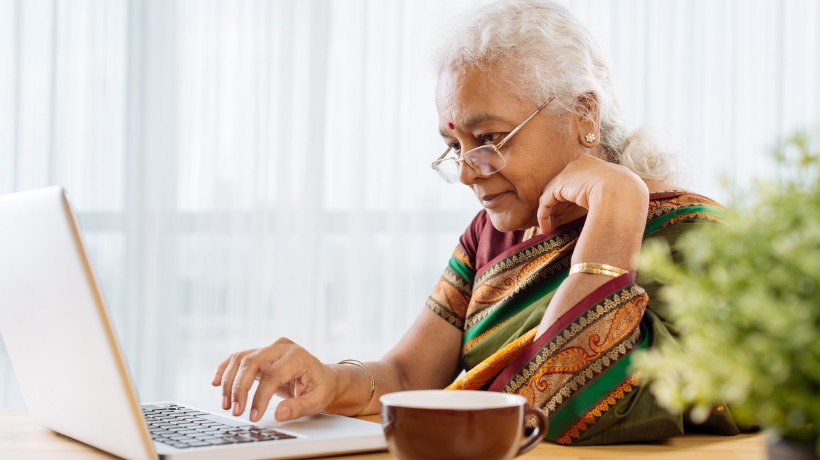 Home care services provide assistance to individuals who desire to live in their home but need help with physical, mental or medical issues. Home care services can be used to supplement help received from family and friends or can be used to provide all the support needed by an individual. Home care services can come from one or many sources and can be tailored to fit the individual's needs to include any number of the following types of service:
Housekeeping

Light home maintenance

Meal Preparation

Shopping

Providing transportation

Companionship or supervision

Assistance with daily living activities – bathing, dressing, hygiene, getting into and out of bed, etc.

Medication reminders

Disease management – glucose testing, breathing exercises, etc.

Skilled nursing – wound care, medication administration, intravenous nutrition, etc.

Physical, speech and other therapies
Who provides Home Care?
Home care services can be provided by many different types of caregivers ranging from medical professionals to unskilled individuals. These individuals can work on their own or they may be employed by a home care agency. Most home health care agencies offer a full range of services.
Some home health care agencies focus only on care that requires a licensed medical professional such as a registered nurse or physical therapist. This type of care can sometimes be covered by Medicare and is usually due to discharge from a hospital or rehabilitation facility. These individuals may need continuing medical care at home for a limited period. To receive Medicare benefits the agency providing this type of care must be a Medicare Certified Provider.
Home care services provided by an agency are generally available up to 24 hours a day, 7 days a week. Most families want the same caregivers to be present on a routine basis and agencies will try to accommodate this request to some degree, however it is usually not guaranteed. Substitutions are often necessary due to illness, vacations or staffing fluctuations. Home care agencies may have minimum requirements that guarantee a certain number of continuous hours in a service day, or a minimum number of service days during a week.
Many families choose to have home health care provided by an individual who works for themselves, not an agency. Individual providers should be asked to provide recent references from previous clients and should consent to a criminal background check. An individual provider is an employee of the care recipient or their family. Compensation to these individuals is required to comply with federal and state regulations regarding employment taxes, income tax withholding, workers compensation and labor laws1. For this reason, many families choose to work with a home health care agency and pay a higher hourly rate in exchange for the convenience.
Paying for Home Health Care
Very few home health care services are covered by Medicare. Generally, Medicare will only pay for those services that are prescribed by a physician and are usually related to medical care needs that last for a short period of time following a hospitalization or rehabilitation facility stay. In some states, Medicaid will cover home health care services for eligible participants and under certain conditions. Contact your state's Health and Human Services Department for more information on Medicaid coverage.
Most home health care services are paid for by the care recipient or their family. If the care recipient has long term care insurance, it is possible that home health care services may be covered under the policy. However, many long-term care insurance policies only cover care provided in a nursing home or assisted living facility. If the insurance policy does have a home health care benefit it is possibly subject to daily benefit maximums that may not cover the entire cost of care. There can also be deductibles or waiting periods that may affect how much cost reimbursement is available.
Most home care agencies require a deposit based on the estimated cost of services for a period of two weeks or one month Agencies may also charge a fee for the initial visit of a clinical professional who will interview the care recipient, in their home, and prepare a plan of care to be followed by the agency's caregivers. Agencies usually bill for services every two weeks or once per month. There are usually severe penalties for making arrangements to receive care from an agency employee outside of the service agreement, and often for an extended period of time beyond the agreement's duration.
Questions to Ask When Choosing a Home Care Provider
1. Is the Agency Medicare Certified?
If you expect that the home health care services you need will be covered by Medicare you must select a Medicare Certified Agency to provide them. Some Medicare Certified Agencies will also provide services that are not covered by Medicare such as assistance with daily living activities or supervision, they refer to these services as "private pay". Choosing a Medicare Certified Agency to provide non-medical services has may result in higher rates and/or less flexible hours.
2. Does the Home Care Provider Use Its Own Employees or Contract Staff?
Home health providers cannot always find adequate nursing, rehabilitation, or home health aide staff to meet all of their patients' needs. These providers may need to contract with other providers or staffing agencies to employ full-time and part-time professional staff. Contracted staff can raise a concern for two reasons: any liability insurance the provider may own may not cover the actions of contracted staff; and, the oversight of staff may not be provided directly from an employee of the agency's home office.
3. What are the Home Care Provider's Hiring Standards?
Each home care provider establishes hiring standards according to the type of services the employee provides and the state rules and regulations. Some requirements to look for would be:
Verification of professional licensure or certification for staff, minimum educational requirements and prior home health experience

Verification of prior employment, references

Criminal background checks (Federal and State)

Levels of liability insurance, bonding, that cover the in-home service provider
4. What is the Home Health Provider's Process for Scheduling Visits?
Planning for, and scheduling, the in-home visits is an important part of your relationship with the agency. Ask about the following procedures to see how easy/difficult it will be for you to manage:
How far in advance can schedules be confirmed?

How much notice does the agency need for a cancellation or change?

How will the agency handle illness or vacation for your usual caregiver?

Can the agency handle emergency situations when a caregiver is needed immediately (during a previously unscheduled time)
5. How does the agreement provide for rate changes?
Your written agreement with the home care provider may address one or more of the following:
A period of time for which the quoted rate is guaranteed

Advance notice of rate increases

Higher rates for holidays, night shifts or emergencies

Lower rates for an increase in weekly hours
6. What Payment Sources Do Home Health Providers Accept?
If you believe the services provided to you will be covered by Medicare, make sure that you are working with a Medicare Certified provider. If you believe that your long term care policy will cover the services provided, ask about "Assignment of Benefits", a process where the insurance company (if they agree) can make payments directly to the agency. Also check to see what the payment terms are if you will be paying the agency directly – what is the grace period from the end of the billing cycle, is there a late fee if you don't pay within that period?
7. How does the agency monitor my loved one's daily activities, improvements or concerns?
Most agencies will have the caregiver keep a daily log of activities and episodes. The caregiver will usually make comments about mood, energy and appetite. Ask the agency if these logs are ever reviewed by a clinical staff person. Ask the agency what to do if you have a concern with what you read in the log.
8. What documentation can the agency provide about customer service and quality assurance?
Most agencies have some form of "Patients' Bill of Rights" and should have a complaint resolution process. Ask the agency how you should voice any concerns and if it always possible to speak with the manager or owner, especially if you have a concern about your caregiver.
1 This can be a complex process and you should consult with a tax advisor or CPA before paying wages to an independent contractor.
Find the right care options