Article
What You Need to Know and Consider When Choosing Assisted Living Facilities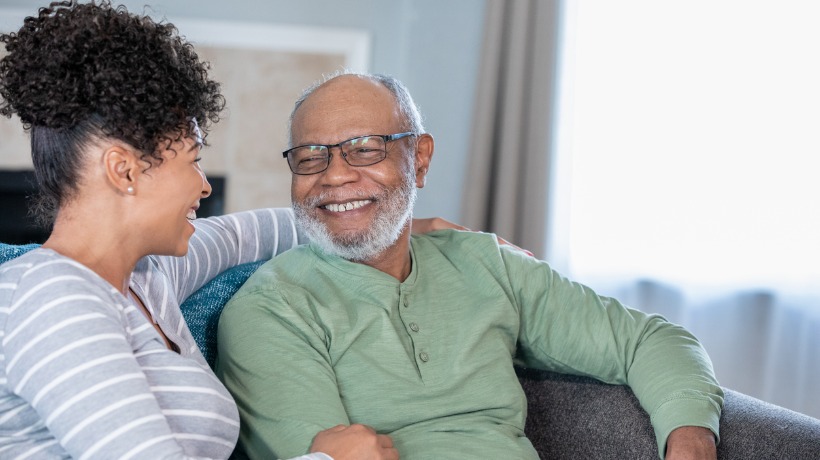 An assisted living facility or residence usually combines housing, help with housekeeping and transportation, social activities and if needed, hands-on personal care. These services are designed to meet an individual's needs on a daily basis, and may include:
Meal service

Medication reminders

Transportation to and from appointments

Bathing and dressing
Residents in assisted living facilities may have their own rooms, suites, or apartments, or they may share quarters with a spouse or roommate. In many assisted living facilities, 24-hour supportive services are available to meet the planned and unplanned needs of the residents. Assisted living facilities provide some level of ongoing supervision of residents and assume responsibility for their well-being.
Who Lives in an Assisted Living Facility?
Assisted living facilities offer a community living environment for many individuals who no longer want to, or are no longer able to, live at home. Assisted living may be appropriate for someone who needs some assistance during the day, perhaps with dressing or bathing, but does not need 24-hour skilled nursing care. Some assisted living facilities offer a higher level of care and supervision within a designated section of the facility designed especially for residents with Alzheimer's Disease or other types of memory impairment.
Assisted Living Facilities are not regulated by the Federal Government. Most states issue one or more types of licenses for assisted living facilities, however, licensure requirements vary greatly from state to state. General requirements to operate an assisted living facility may include:
Provision of room and board

Development of an individualized service plan

Access to personal care assistance and medication management

Minimum of one meal per day (may be up to three)

24-hour on-site staff and minimum qualifications for employees

Housekeeping and linen services

Social and recreational activities

Transportation to medical care
Many of the state regulations enforce a maximum level of care that can provided by the assisted living facility. Facilities are not allowed to accept or retain residents who are bedridden for more than a few days, who are not mobile without risk of falling, or who require consistent supervision outside of a dementia care unit.
The Cost of Assisted Living
Most assisted living facilities charge by the month. There is often a one-time entrance or community fee when a resident moves in. Monthly fees usually can be prorated when moving in or moving out during the middle of month. If the resident is in the hospital for an extended period of time, the facility may lower the monthly fee, but generally will require on-going payments to hold the unit.
Costs vary from one facility to another and as well within a facility. Factors that influence monthly fees include:
Size and type of room – Studio or one bedroom, with or without kitchen, shared or private bath

Level of care required – Independent, some daily assistance, assistance several times a day or continual supervision for dementia

Facility Amenities – Organized activities, on-site grooming services, laundry services, transportation services, recreational facilities such as a swimming pool or gym

Special accommodations – Allowance for pets, temporary guest rooms

Geographic location – Rural or urban, regional cost of living, availability of land and labor
Paying for Assisted Living
Medicare does not cover any portion of assisted living costs. In some states Medicaid programs will contribute to the cost of assisted living if the resident, and the facility, meet eligibility requirements. Most assisted living residents pay the monthly fees with their own money or with long term care insurance benefits. A long term care insurance policy may be used to cover some or all of the costs if the resident owns a long term care insurance policy, the resident meets the requirements that allow for long term care benefits to be paid and the policy allows for covering the cost of an assisted living facility. How much of the cost and for how long a long term care policy will pay benefits depends on the long term care policy that was purchased. Not all long-term care insurance policies cover the cost of assisted living facilities.
Consider These Questions When Choosing an Assisted Living Facility
Is the Facility Licensed?
Licensed facilities must meet at least minimum standards set forth by their states and are inspected periodically to maintain an active license. Some states offer an assisted living license but do not require a facility to obtain the license in order to operate- in this case, licensed facilities should be considered a more cautious choice.
How Long Has the Facility Been Operating?
Newer facilities may offer more amenities and have updated décor; however, they may still be working out optimum protocols and procedures. Historical inspection data should be available on licensed facilities that have been in continuous operation under the same ownership.
What Type of Work Experience is Required of Their Administration and Staff?
Requirements for staff and administrators vary from state to state. Many assisted living facilities have very minimal hiring standards for aides and support staff but may have more rigorous requirements for medical and administrative staff.
Can the Facility accommodate your needs?
Do units have telephones, internet and cable TV? If so, how is the billing handled?

Do some units provide a refrigerator, sink and cooking element?

Can residents keep food in their units?

Can the facility provide meals for a special diet (remember that resident's needs may change over time)?

What furnishings are provided by the facility? Can personal furniture be used?

Is smoking allowed in units or public spaces only?

Does each unit have an emergency response system?

Does the facility allow pets?

What is the policy on holding a resident's unit should a hospitalization occur?
What Should I do during a Facility Visit?
You should visit and compare several facilities before making a choice. Evaluate the layout and upkeep of all areas of the facility – keep in mind that residents may move from one area to another as their care needs change. Notice if the staff is courteous, friendly, and attentive to current residents. You may want to visit at different times of the day to observe as many staff interactions as possible. Observe the opportunity for community participation as well as privacy. Arrange in advance to meet with the facility administrator.

Among other things, ask how the facility manages health care.
How does staff handle medical emergencies?

Is transportation provided for off-site medical and dental appointments?

Can staff provide temporary skilled nursing services, such as wound care?

What type of medication assistance is available?

How are prescriptions filled?
Does the Facility have a Health and Wellness Program?
Most assisted living facilities have health and wellness promotion programs. Here are a few keyways in which facilities can contribute to a resident's daily activities:
By encouraging residents to walk and exercise, the facility can help the residents maintain their general health

By offering a variety of social interactions, the facility can reduce isolation and promote an overall sense of well-being for residents

By offering well-balanced meals and snacks the facility can promote good nutrition
When researching a facility, check that there are a variety of activities that change regularly and common areas that host social gatherings throughout the day. You may also want to ask if there are exercise classes with oversight by therapy staff available.
What type of Contract is required?
Assisted living facilities generally have resident agreements or contracts that define an individual's expenses. Each facility should fully disclose, in advance, the terms under these agreements, including:
All monthly fees and notice period for future changes to the fees

Who will be responsible for payment? What will be the method and time of payments?

Cost for any additional or personal care services needed beyond the monthly fees

If any unused portion of the rent is refunded upon transfer or discharge

The Patient's Rights and Responsibilities document
The Patient's Rights and Responsibilities document typically outlines how a resident's human rights are protected by the facility. Additionally, it highlights policies and procedures taken by the facility to ensure residents' autonomy, dignity, and well-being.
Managing Your Assisted Living Experience
Transitions at any age can be stressful. Many individuals move to an assisted living facility following a significant health event, while some have given the move much more thought as their ability to live alone has diminished over time. But whatever the reason, it's challenging to face new surroundings and people.
Understand the Residency/Occupancy Agreement
Before enrolling in a facility, you should understand the residency or occupancy agreement. Confirm the following:
Date for completing admission paperwork and move-in date

Health information needed before admission

Required directives, such as Health Care Proxy

Designated unit and restrictions of the unit (no personal furniture, etc.)

Ability to move to another unit in the future, if desired

Procurement of health aide supplies and medications

Protocols to administer medications and health supplements

Procedures regarding medical emergencies while a resident

Billing/payment arrangements and refund policy

Charges outside the monthly rental agreement (transportation, etc.)

Patient rights and responsibilities

Grievance procedures
Understand How Care and Services Are Provided
Most facilities offer personal care services. Details about these services should be noted on the residency agreement. The resident should be encouraged to do as much as possible for him or herself. Resident privacy and dignity should always be maintained when receiving care or services.
Some assisted living facilities offer onsite medical services, such as a physician's office or a nursing home unit. However, residents may need to maintain relationships with their own physicians outside of the facility, in either case, facility staff should know the resident's medical history and any existing conditions. There should also be access to a clinician 24 hours a day in case of emergency.
Understand the Discharge or Transfer Procedure
Sometimes, a resident may require a short in-patient hospital or nursing home stay. Therefore, it is important to understand the residency agreement provisions regarding holding a resident's bed or unit. Upon returning to the facility, the resident's care plan should be reviewed and updated as needed. There may come a time when a resident's needs exceed the capabilities of the facility. Understand the facility's discharge policies and what type of notice is required. Ask how the facility can help with selection of a new care environment.z
The Admissions Process
The admissions process may require a health assessment by a healthcare professional including a complete medical history and physical. An individualized care plan should be developed with resident and family involvement. The plan should evaluate the amount and type of personal care assistance needed, identify the resident's preferences, and specify how often and when the care plan will be re-evaluated.
Moving into the unit is generally the responsibility of the family and resident. Check with the facility about their moving policies.
Adapting to the New Environment
Many facilities have a welcome party or announcement for new residents where the facility may ask the resident for specific information to be shared with other residents. Individuals will embrace new socialization opportunities differently. Community dining is often the first, and easiest, way to make new friends. Work with the activities director to learn about social events and which might be most appropriate for the new resident.
Express Your Concerns
Assisted living facilities strive to provide residents with the best possible care; but there may be times when expectations are not met. When a resident has a concern or is unhappy about a situation, the facility should be willing to hear and resolve the concern. If facility manager is not responsive to the resident's request or complaint, the resident can refer to their 'resident's rights and responsibilities forms to justify their arguments or use the facility's grievance policies to solve a problem. Some facilities have resident councils to address general issues relating to the facility.
Find the right care options